Marketing and Recruitment Office
Marketing and Recruitment Office is responsible for the image of Riinvest College, the promotion of study programs and opportunities offered by the college to all potential and existing students, informing the general audience regarding our academic staff, students, teaching processes, research and international cooperation with other partner universities abroad. In addition to modern promotion, this office is also responsible for student recruitment processes, by monitoring the application process and having ongoing contact with potential students. Marketing and Recruitment helps in identifying market needs which later helps establish new development opportunities for our students, as well as our teaching staff.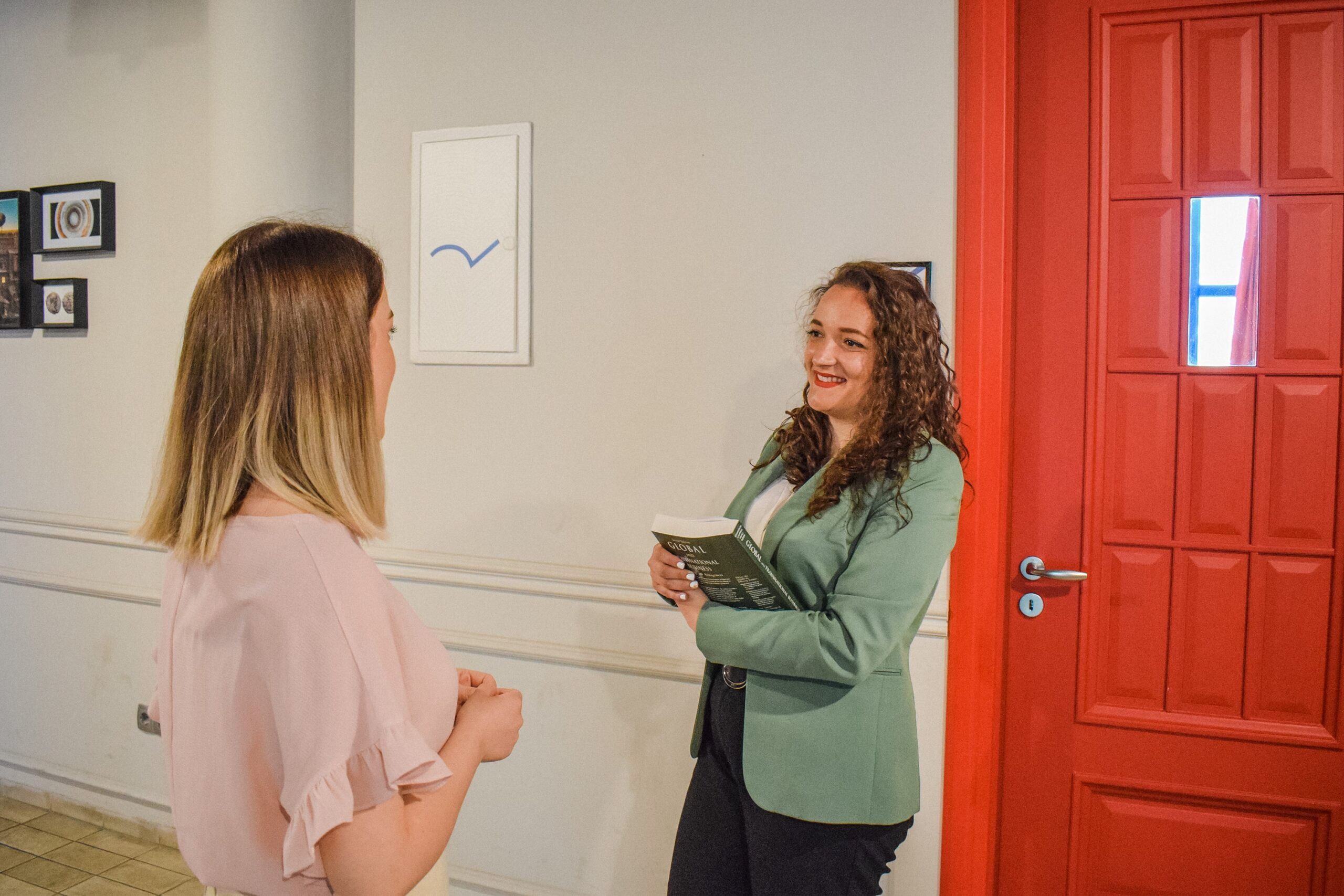 Some of the main responsibilities of this office are as follows:
Promote the benefits of Riinvest College (student experience, research, study programs) in order to attract and recruit the best and most motivated students from the region
Develop and implement a marketing strategy and marketing plan, aligned with the college strategy, to help meet market changes and differentiate Riinvest College from other institutional competitors
Provide strategic marketing advice to academic departments, to help achieve the key objectives of the institution
Market research, receiving feedback from our strategic partners for continuous improvement and turning feedback into institutional output
Developing new campaigns regarding student recruitment
Managing all marketing channels such as: college website, social networks (Facebook, Instagram, LinkedIn, Twitter, YouTube)
Creating best marketing practices and communicating them within the institution
Brand positioning and the production of toolkits required for its implementation across the organization
Reputation Management including crisis communications
Managing relationships with third parties, including all industry partners
In general, the Marketing and Recruitment Office links the institution with the market / industry, providing ongoing communication and maintaining relationships with other parties.